Dremel MM30-DR-RT 2.5 Amp Multi-Max Oscillating Tool Kit
Dremel MM30-DR-RT 2.5 Amp Multi-Max Oscillating Tool Kit
Expand all tabs
Collapse into tabs
The MM30-DR-RT includes:
1x Dremel Reconditioned MM30 2.5 Amp Multi-Max Oscillating Tool
1x MM480 Wood flush cutting blade
1x MM450 Wood and drywall blade
1x MM435 Drywall jab saw
1x MM11 Hook and loop pad
11x Sanding pads for wood and paint
Highlights:
Quick-release on-tool integrated wrench system allows for faster accessory changes, without the worry of losing the wrench
Quick-hold industry-first magnetic accessory interface holds accessory into place while tightening
Improved 2.5 amp motor powers through the toughest applications
The increased oscillation angle to 3.2 degrees offers a 25 percent faster speed of cut than its predecessor
Variable speed feature dials into the right speed for your application with an industry-leading speed range at 10000-23000 OPM
The Dremel Multi-Max MM30 is one of the fastest cutting DIY oscillating tools in the marketplace. Equipped with a 2.5 amp motor coupled with 3.2 degrees of oscillation allows the Multi-Max MM30 to tackle through a broad range of tough applications. Users of the MM30 can also change accessories in less than half the time than standard oscillating tools by using the integrated on-tool "Quick-Release" wrench, eliminating the use of a separate allen wrench, increasing user efficiency.
WARNING: California's Proposition 65
Dremel reconditioned items include all necessary parts and are guaranteed to function like new. Please note that accessories pictured may not exactly match what you receive, but match what we saw when opening the box.
Tech Specs:
Brand: Dremel
Model: MM30
MPN: MM30-DR-RT
UPC: : 80596037710
Type: Oscillating Multi-Tool
Cord Length: 7ft
Weight: 2.7kg
Amperage: 3.3
Length: 14.25"
Voltage: 120V
Width: 2"
Package Qty.: 1
Dremel MM30 2.5 Amp Multi-Max Oscillating Tool Product Video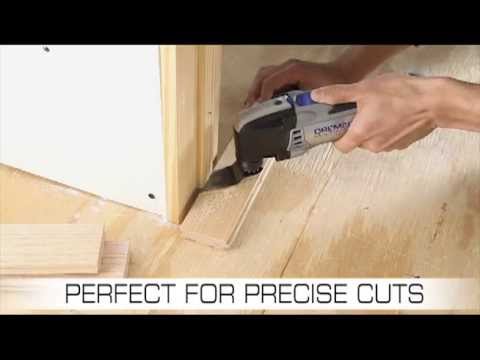 Video will open in a new window
Removing Grimy Grout with the Dremel MM30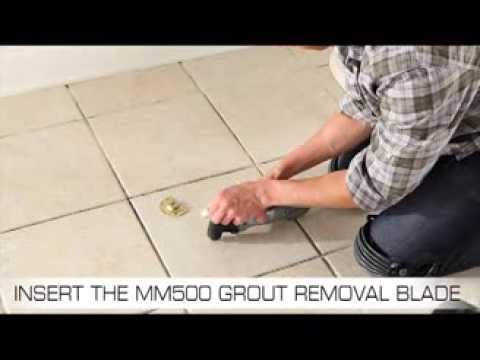 Video will open in a new window
Check out the rest of our...
Our Customers Are Saying...