See What Steps We're Taking to Assure the Safety of Our Employees and Products. Click Here.
Makita 9237C 10 Amp 120V 7" Variable Speed Electronic Polisher 2x
Makita 9237C 10 Amp 120V 7" Variable Speed Electronic Polisher 2x
Expand all tabs
Collapse into tabs
The 9237C includes:
2x Makita 9237C 10 Amp 120V 7" Variable Speed Electronic Polisher
2x Makita 743052-5 7" Hook and Loop Backing Pad
2x Makita 783204-6 Wrench
2x Makita 153489-2 Side Handle
2x Makita 455292-0 Loop Handle 9237C
2x Makita 262542-4 Pad Alignment/Centering Sleeve
Highlights:
Variable speed dial and trigger enables user to match the speed to the application
Constant speed control maintains constant speed under load
Soft start for smooth start-ups and less fling off of polish, wax or paste
Rubberized loop handle and gear housing for operator comfort and to help protect delicate surfaces from damage
Wire mesh intake covers to prevent wool fibers from entering the motor
Improved cord guard for increased flexibility and longer life
Externally accessible brushes for easy serviceability
Rubber tool rest for upside down placement of tool when used with the side handle
Automotive detailers, marine enthusiasts and stone polishers rely on Makita polishers for high-quality detailing and polishing. The 7" Polisher (model 9237C) combines consistent power and speed control with new durability and performance features. The result is a fast and powerful polisher for clear coat finishes, stone polishing, and more.Detailers will appreciate the variable speed dial and trigger so they can match the speed to the application, and the constant speed control is engineered to maintain consistent speed even under load. The 9237C has a rubberized loop handle that provides added comfort for users and added protection for delicate work surfaces. For increased durability, the Polisher has a wire mesh intake cover to prevent wool bonnet fibers and other debris from entering the motor.
Tech Specs:
Brand: Makita
Model: 9237C
MPN: 9237C
UPC: 88381679305
Type: Polisher
Sanding Disc: 7"
Wool Bonnet: 8"
No Load Speed (variable speed): 0 - 3,000 RPM
Spindle Thread: 5/8" - 11 UNC
AMPS: 10
Overall Length: 18-1/2"
Net Weight: 7 lbs.
Disc Size (in.): 7"
Variable speed control dial: Yes
GFCI plug: No
Shipping Weight: 10 lbs.
Package Qty.: 2
Makita Celebrates 100 Years of Innovation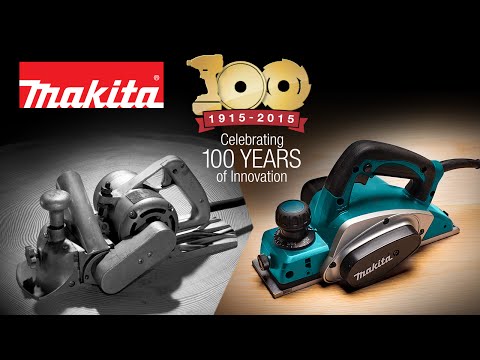 Video will open in a new window
Makita 7" Polisher Product Video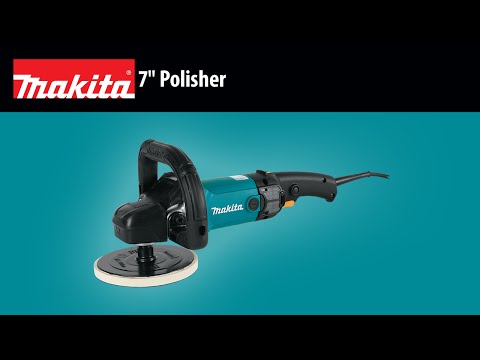 Video will open in a new window
Check out the rest of our...
Our Customers Are Saying...