Makita 9564PC SJS 4-1/2" Angle Grinder
Makita 9564PC SJS 4-1/2" Angle Grinder
Expand all tabs
Collapse into tabs
The 9564PC includes:
1x Makita 9564PC SJS 4 1/2" Angle Grinder
1x A-95956 4 1/2" Grinding Wheel
1x 153489-2 Side Handle
1x 135107-4 4-1/2" Tool-less Wheel Guard
1x 224399-1 Inner Flange
1x 193465-4 Lock Nut
1x 782424-9 Lock Nut Wrench
Highlights:
Makita's new Super Joint System (SJS) means more power and less chance of gear damage
13 amp motor allows you to tackle the toughest grinding applications confidentially
Rotating housing allows you to quickly reconfigure the tool for grinding and cutting applications
Lightweight design for less fatigue, even on large projects
Labyrinth air channel design allows air to flow while protecting the inner workings from dust and debris
Brushes are easily serviceable thanks to the external access
A great choice for welders, fabricators, masons and repair shops
When grinding is your job, you need a grinder that will work as hard as you do. The Makita 9564PC 4-1/2" SJS Angle Grinder is designed with the professional craftsmen in mind. It features Makita's new SJS (Super Joint System) that allows the grinder to work harder with less chance of damage to the gear system, and the labyrinth construction means more air flow and less debris in the motor. And when it comes time for brush service, the external access allows you to get back up and running quickly. The Makita 9564PC 4-1/2" SJS Angle Grinder is more grinder than you could ever ask for.
Tech Specs:
Brand: Makita
Model: 9564PC
MPN: 9564PC
UPC: 088381085144
Type: Angle Grinder
Grinding Wheel: 4-1/2 Inches
Wire Cup Brush: 3-1/2 Inches
Sanding Disc: 4-1/2 Inches
AMPS: 13
Spindle Thread: 5/8 Inch - 11 UNC
Arbor Size: 5/8" x 11 UNC
No Load Speed: 10,500 RPM
Spindle Thread: 5/8" - 11 UNC
Lock-On: No
Lock-Off: Yes
Grinder Switch Type: Body grip/paddle
Overall Length: 12-1/8"
Cord Length: 8.2 feet
Net Weight: 5.3 lbs
Shipping Weight: 7.2 lbs
Package Qty.: 1
Makita 9564PC SJS 4-1/2" Angle Grinder Product Video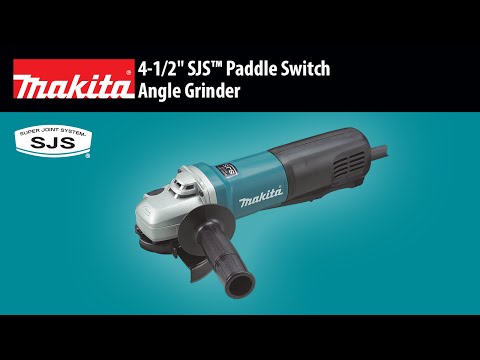 Video will open in a new window
Makita Celebrates 100 Years of Innovation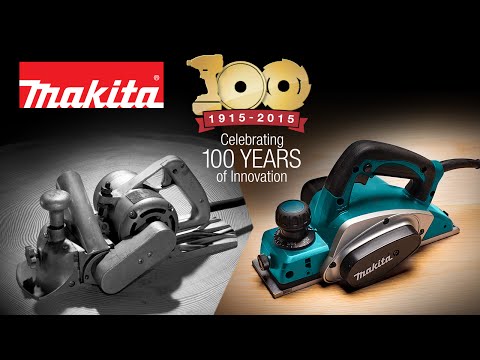 Video will open in a new window
Check out the rest of our...
Our Customers Are Saying...