Makita LS1216L 12" Dual Slide Compound Miter Saw + Laser
Makita LS1216L 12" Dual Slide Compound Miter Saw + Laser LS1216L
Expand all tabs
Collapse into tabs
The LS1216L includes:
1x Makita LS1216L 12" Dual Slide Compound Miter Saw with Laser
1x A-93712 12" x 1" 60T Micro-Polished Miter Saw Blade
1x 122854-6 Vertical Vise
1x 122852-0 Dust Bag
1x 762001-3 Triangular Rule
1x 783208-8 Blade Wrench
1x 782232-8 Socket Wrench
Highlights:
Powerful 15 AMP direct drive motor requires less maintenance, and delivers. 3,200 RPMs with soft start for smoother power-ups.
Easy one-touch miter lock for accurate adjustments and increased efficiency
Replaceable stainless steel miter scale features easy-to-read markings
Ergonomic rubberized horizontal D-handle design with oversized trigger switch for better fit and added comfort
Large precision machined aluminum base supports material for more efficient cutting
Double-jointed vertical vise can be installed on either the left or right side of the base for more versatile positioning
See-through blade guard system for greater visibility of the line of cut
Rubberized feet help tool remain stationary
Whether you're a do-it-yourselfer, contractor, remodeler or hardcore hobbyist, a quality Miter Saw is sure to be one of your most used and most relied upon pieces of machinery. They have the ability to make clean and accurate miter cuts, cross cuts and bevel cuts with ease, and with the speed and precision you need. The Makita LS1216L 12" Dual Slide Compound Miter Saw features the largest cross and crown cutting capacity in its class, and it's patented 4 steel rail sliding system allows for smooth, effortless operation and a more compact package. It can cut up to 15" wide boards at 90 degrees right out of the box with no extra setup or add-ons and it's powerful 15 amp motor means no bogging down or slipping. And forget worrying about belts wearing or breaking, the LS1216L uses a direct drive gear system for the ultimate in power transfer and reliability. The Makita LS1216L 12" Dual Slide Compound Miter is truly a perfect saw for just about anyone at any level and it will provide years of trouble free service and high quality results.
Features:
Large cutting capacity for up to 8" crown molding (nested), 6-1/2" baseboard (vertical), and 15" crosscut at 90deg.
Compact design with a patented 4-Steel Rail Sliding System further increases rigidity to produce superior cuts
Exclusive 6 linear ball bearings engineered to deliver smooth, solid, and adjustment-free "dead-on" accurate cuts
Exclusive 5-1/2" tall dual sliding fence system features versatile upper and lower fence adjustments for more precise miter and bevel cuts
Patented retractable rear guard and triple gear system for increased vertical cutting capacity
Miters 0°- 52° left and 0° - 60° right, with positive stops at 0°, 15°, 22.5°, 31.6° and 45° (left and right)
Bevels 0° - 45° (left and right) with positive stops at 0°, 22.5°, 33.9° and 45° (left and right)
Dual rear-handle bevel lock is easily accessible, with front and top facing scales for more precise bevel adjustments
Independent laser indicates line-of-cut whether blade is turning or not, with on-off switch and micro-adjustments for precise "left-of-blade" or "right-of-blade" cutting
Electronic Speed Control maintains constant speed under load for smoother, higher quality cutting
Large adjustable levers for fast and easy fence adjustments
Fully enclosed bottom throat plate for a cleaner work surface
Tech Specs:
Brand: Makita
Model: LS1216L
MPN: LS1216L
UPC: 088381602600
Type: Miter Saw
Miter Saw Type: Double Bevel Compound
Blade Diameter: 12"
Arbor: 1"
Max. Cutting Capacity (miter 90°): 3-5/8" x 15"
Max. Cutting Capacity (miter 45°, L/R): 3-5/8" x 10-1/2"
Vertical Capacity: Baseboard Against Fence: 6-1/2-inch
Vertical Capacity: Crown Molding Vertically Nested: 8-inch
Horizontal Capacity: Baseboard Lying Flat: 15-inch
Horizontal Capacity: Crown Molding Lying Flat: 8-inch
Bevel Cut Capacity (dimensional lumber): 10-1/2"
Bevel Angle Range: 0 to 45 degrees
Bevel Stops: 0, 22.5, 33.9 and 45 degrees left and right
Miter Range: 0 to 52-degrees left and 0 to 60-degrees right, with positive stops at 0, 15, 22.5, 31.6 and 45 degrees left and right
Number of Miter Detents: 9
Miter Detents: 0, 15, 22.5, 31.6 and 45 degrees left and right
Handle Orientation: Horizontal
Spindle Lock: No
No Load Speed: 3,200 RPM
Amperage: 15 amps
Voltage: 120 volts
Dimensions (LxWxH): 31-3/4" x 25-1/4" x 28-3/8"
Cord Length: 8.2 feet
Net Weight: 58.6 lbs
Shipping Weight: 74 lbs
Package Qty.: 1
Makita LS1216L 12" Dual Slide Compound Miter Saw + Laser Product Video
Video will open in a new window
Makita Celebrates 100 Years of Innovation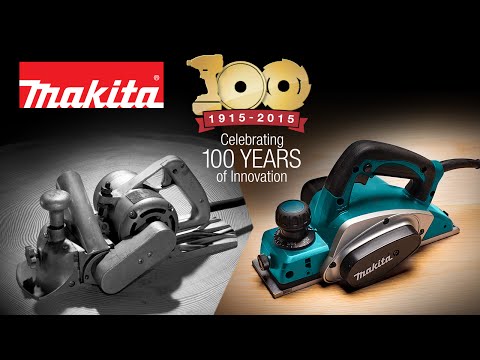 Video will open in a new window
100% Recommend this product
(
2
of 2 responses)
By Don Burbank
West Point, Utah
April 6, 2017
retired cabinet and furniture maker -Makita LS1216L
I purchased this item in February 2017 to replace my older Porter Cable 12†which was not a sliding miter. So far, I am pleased. I was disappointed to find it was not accurate out of the box. The blade was set at 88.1 degrees and the miter was out almost three degrees. Needless to say, this causes great problems for a furniture maker. It took a few cuts to discover it was the saw and not the operator. Using a digital angle instrument, I was able to bring the blade into a perfect 90 degrees. Setting the miter was another thing. The manual does not give any instructions for setting the miter. It took two of us to discover that to set the fence, you must first remove the top rail on both sides of the fence. There are two hex bolts under each side. Once loosened, you can now set the fence. I would recommend you use a foot or foot and half board that you know is true before you cut it. Make a cut and check it with a good square. Keep moving the fence until your cut is perfect and then lock all four bolts in place and replace the top sliding rails.
Pros
It has a lot of good features that help make the job easier and does its job well once you have taken the time to true it.
Cons
It does not have two laser showing both sides of the blade. You can move the laser from side to side which helps, but other top of the line miters have two showing both sides of the blade at the same time. I also am disappointed that it did not come set at true.
By Jeff
Chicago
October 9, 2015
Does the job! LS1216L
I needed a compound miter saw to cut large crown and baseboard for a home remodel. I know there were cheaper models but I also wanted something that would last. I have done a lot of work with the saw over the past month and its worked well. Obviously dust collection is a problem but I haven't connected a vacuum system. The hold down clamp is handy and helps.
Pros
The clear saw guard is very nice. Even with laser I still check it the old fashioned way.
RELATED ITEMS
Check out the rest of our...
Our Customers Are Saying...