Makita MAC700 2 HP Big Bore Air Compressor
Makita MAC700 2 HP Big Bore Air Compressor
Expand all tabs
Collapse into tabs
The MAC700 includes:
1x Makita MAC700 2 HP Big Bore Air Compressor
1x 181122-A Air Compressor Oil
1x 447013-E 1/4" Universal Quick Coupler, Male
Highlights:
Cast iron pump and Big Bore cylinder/piston combo means super quick recovery time
The hardworking 2.0 Amp 4-pole motor is good for 3.3 CFM at 90 PSI
Keep an eye on oil levels with the oil sight glass
Oil-lubricated pump makes operation cooler with less wear and tear
Automotive-style industrial air filter allows greater air intake, which leads to better operation
Roll-bar handle provides easy transportation and protection
Lever handle ball valve makes tank draining easier and more effective, an improvement on the standard design
Makita's unique style in tool manufacturing is known throughout the world. Now, the Makita touch is applied to an air compressor, the MAC700. This industrious compressor is low noise, low AMP draw, and high output. You can count on the 2.0 Amp 4-pole motor to provide a superior 3.3 CFM at 90 PSI. Unlike many compressors that are gasping for air after a short operation time, the cast iron pump, Big Bore cylinder/piston combo, and the automotive-style industrial air filter all contribute to a greater air intake, quicker recovery time, and overall better operation. Taking this compressor from point A to point B is easy with the roll-bar handle (which also offers physical protection. Rather than guessing when you need more oil, the oil sight glass gives you a clear visual. True to Makita style, the MAC700 features an improved ball valve to make tank draining and maintenance more effective and easier than with other compressors. You'll notice the Makita difference right away when you use this stellar portable air compressor.
Tech Specs:
Brand: Makita
Model: MAC700
MPN: MAC700
UPC: 088381053525
Type: Air Compressor
Maximum Horsepower: 2 HP
Running Horsepower: 1.7 HP
Motor RPM: 1,720
Voltage (Single Phase): 120 Volts
Minimum Circuit Requirement: 15 Amps
AMP draw @ Max Pressure: 12.4
Bore: 47 Millimeters
Stroke: 44 Millimeters
Tank: 2.6 gal.
Performance (40 PSI): 3.8 CFM
Performance (90 PSI): 3.3 CFM
Maximum Pressure: 130 PSI
Cut-In Pressure: 100 PSI
Cut-Out Pressure: 130 PSI
Noise Level: 80 dB
Dimentions: 18" x 10" x 22"
Net Weight: 52 lbs.
Shipping Weight: 60.5 lbs.
Pump: Oil lubricated
Package Qty.: 1
Makita MAC700 2 HP Big Bore Air Compressor Product Video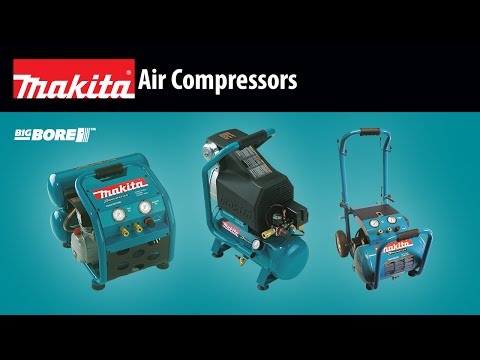 Video will open in a new window
Makita Celebrates 100 Years of Innovation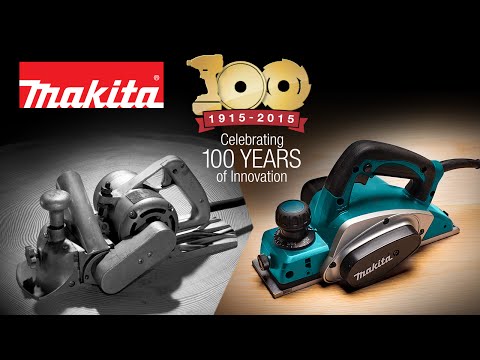 Video will open in a new window
Having problems with your electric Air Compressor?
Things to consider.
Is the tank full of air so it doesn't think its supposed to kick on?
Is there a "reset" button on the motor that is tripped?
Is the Regulator adjustment being done correctly?
Is it plugged in to a proven working power source?
Is there is "not" enough restriction to the air flow that the gauge won't move up?
With the Regulator turned all the way off, does the compressor build up pressure then shut off?
When you open the tank drain slightly does the compressor kick on at about 90~100psi using the Tanks gauge to measure?
100% Recommend this product
(
2
of 2 responses)
By troy
Fort Worth, Texas
March 5, 2014
great compressor
this has got to be the best little compressor out there. this is my second one. I have had my first one for 6 years at least and it is still going strong. It is so much quieter than all the oilless pancake compressors out there. Very often other subcontractors can't believe how quiet it is when it runs in a house. You wont be disappointed with this compressor
Cons
a little heavy, but it is built well, so that adds weight
compressor
no problems
Cons
doesn't cook breakfast
Check out the rest of our...
Our Customers Are Saying...