Makita RT0701C 1-1/4 HP Variable Speed Compact Router
Makita RT0701C 1-1/4 HP Variable Speed Compact Router
Expand all tabs
Collapse into tabs
The RT0701C includes:
1x Makita RT0701C 1-1/4 HP Variable Speed Compact Router
1x 763637-1 1/4" Collet
1x 164834-6 Straight Guide
1x 781039-9 Spanner Wrench
1x 781011-1 Spanner Wrench
Highlights:
Variable speed control dial (10,000 - 30,000 RPM) enables user to match the speed to the application
Smooth rack-and-pinion fine depth adjustment system for more precise settings
Slim and ergonomically designed body for increased comfort and control
Quick release cam lock system for easy depth adjustments and base removal/installation
Electronic speed control maintains constant speed under load
Soft start feature for smooth start ups
Base accepts industry standard template guides
High visibility base design for improved handling and performance
The Makita RT0701C 1-1/4 HP Compact Router delivers performance and precision in a compact design that is similar in size to many laminate trimmers. It's engineered for a range of routing applications with electronic speed control to maintain constant speed under load and soft start for smooth start-ups. The slim, ergonomically designed body ensures increased comfort and control.
Features:
Base can be removed quickly to install other bases (plunge, tilt and offset)
Heavy duty aluminum motor housing engineered for increased durability
Shaft lock for quick and easy bit changes
Durable flat top design for added convenience when changing bits
Non-marring high-durability base insert for increased work piece protection
Easy-to-read depth scales
Uses 1/4" shank routers bits
Double insulated
Ideal for routing small profiles, dovetailing, door hinges and more
Tech Specs:
Brand: Makita
Model: RT0701C
MPN: RT0701C
UPC: 088381652872
Type: Compact Router
Amperage: 6.5 amps
Voltage: 115 volts
Collet: 1/4"
No Load Speed (variable speed): 10,000 - 30,000 RPM
Amperage: 6.5
Maximum Horsepower: 1-1/4 HP
Dimensions (L x W x H): 3.5" x 3.5" x 7-7/8"
Cord Length: 8.2 feet
Net Weight: 3.9 lbs.
Shipping Weight: 6.3 lbs
Package Qty.: 1
Makita RT0701C 1-1/4 HP Variable Speed Compact Router Product Video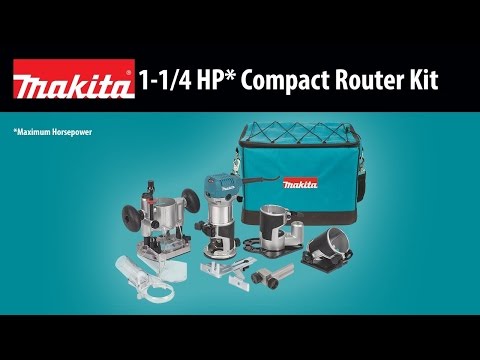 Video will open in a new window
Makita Celebrates 100 Years of Innovation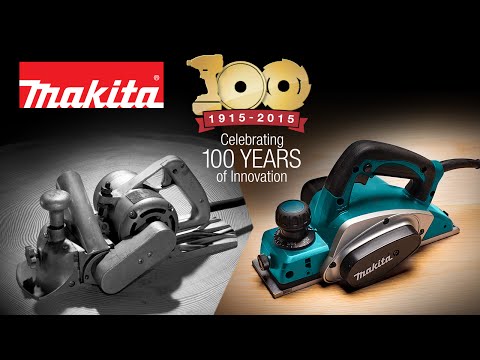 Video will open in a new window
Check out the rest of our...
Our Customers Are Saying...