Nova Lathes 23055 SuperNOVA2 Wood Turning Chuck Insert Type
Nova Lathes 23055 SuperNOVA2 Wood Turning Chuck Insert Type
Expand all tabs
Collapse into tabs
The 23055 includes:
1x Nova 23055 Wood Turning Chuck Insert Type
1x Safe Lock™ Woodworm Screw
1x 50mm/2" Jaws
1x Manual & Fastenings
1x T Bar Allen Head Handle with Soft Plastic Grip
Highlights:
Powerful and fast Tuff Lock geared action
Unique tilt away T Bar handle
Composite indexing backing plate reinforced with stranded glass fibres for extra strength
Fits full range of NOVA Chuck Accessories
Special Wood turning profile on Jaws to cut into and grip wood fibres firmly
Body made from precision machined 1045 High Tensile Steel
Requires standard NOVA Insert/adaptor (sold separately but 25+ available) to fit to your lathe
Packed with exciting innovative features the Nova 23055 is a brilliant all around geared chuck for a majority of users. It features the powerful patented Tuff Lock gearing with precise, hardened action delivering incredible smooth strength for a sold, vibration-free performance.
Note: This Chuck does "not" include an insert. The insert is needed to mount this chuck to "your" lathe.
According to Nova, the threading on the insert chucks is a proprietary thread style that will not match anything on the market except for their insert adapters.Their insert system works by purchasing the insert that'll fit your lathe and then mounting that onto an insert type chuck.View Our List of Nova Insert Adapters
Tech Specs:
Brand: Nova
Model: 23055
MPN: 23055
UPC: 669762002815
Type: Turning Chuck
Weight: 5 lbs.
Compatible With: Any Wood Lathe
Jaw Size: 2 in.
Material: Steel
Package Qty.: 1
Supernova 2 Chuck Demonstration
Video will open in a new window
Empty Bowls- How to Turn a Bowl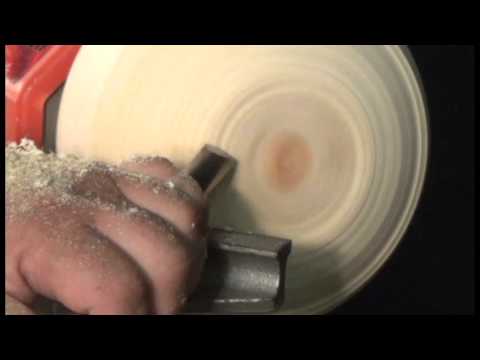 Video will open in a new window
Click Here
for the Nova Chuck and Jaw reference chart.
100% Recommend this product
(
5
of 5 responses)
By Greg
N.C.
May 31, 2016
Super Nova 2 Chuck
I wanted another chuck, and it didn't take me long to decide that for the money Super Nova 2's are at the top of the manufacturers list's, since I had already bought one sometime ago. In my opinion, I would not hesitate to choose a Nova chuck, if I were looking to add on to my inventory.
Pros
Grips tight and secure. Catch it on sale, and you have a fine chuck at a reasonable cost.
By dave H
Arkansas
May 14, 2016
love it! Nova 23055
tools plus had a great price on this chuck. I already have a Nova Infinity Chuck. This will be my second chuck. I intend over time to upgrade it to an infinity also.
By Jim
Orrville, OH
February 22, 2015
Good product
I've only used this chuck a few times since getting it but I'll give it 5 stars partially based on my experience with other Nova chucks I have had the original Nova chuck for a long time and the Midi chuck for maybe a year now. Both are still doing the job and based on the few turnings I've done with the Supernova2 , I expect the same good service from it. The Nova chucks are a good value for the money. I can't think of any way the more expensive brand chucks might be better. One caveat: Teknatool customers service sucks. Three emails with simple questions = no response. Spent six weeks trying to get an item that ships directly from them ( not from a retailer). Never did get it and I canceled the order.
Pros
Ease of use Apparent quality
By Woodwiz
Houston, TX
August 5, 2014
Well made, good value
I turn regularly using the Super Nova 2 and have never had a problem with it. I just bought my 2nd and 3rd ones to be able to leave a project in one chuck while working on another. It is well designed and made. A wide range of jaws are available.
Pros
Jaw sets are interchangeable on all Teknatool chucks except large jaws should not be used on the midi chuck.
By MORRIS
ORANGEBURG S. C.
April 15, 2014
NOVA LATHE CHUCK 23055 SUPERNOVA2
THIS IS BY FAR THE BEST THING I HAVE BOUGHT IN MANY YEARS. WELL MADE . I WILL MOST LIKELY UPGRADE WITH MORE PARTS UNTIL I HAVE EVERYTHING THAT GOES WITH THIS TO MAKE A COMPLETE SYSTEM. TOOLS PLUS WHEN OUT OF THEIR WAY TO ASSIST ME. I HIGHLY RECOMMEND THEM FOR SERVICE AND PRICES
Cons
AT THE PRESENT I HAVE NOT FOUND ANYTHING THAT I DISLIKE.
RELATED ITEMS
Check out the rest of our...
Our Customers Are Saying...