Nova Lathes 47002 Comet II Versaturn Grinding Wheel Lathe w/Housing + Shield
Nova Lathes 47002 Comet II Versaturn Grinding Wheel Lathe w/Housing + Shield
Expand all tabs
Collapse into tabs
The 47002 includes:
1x Nova 47002 Grinding Wheel Lathe Accessory
6 x 3/4" Whitestone Wheel
1x Wheel Guard
1x Clear Eye Shield
Highlights:
6 x 3/4" x 60 grit Whitestone Wheel
Variable Speed Adjustment to reduce tool edge burn
Easy to add and remove
Requires the Versa turn Coupler to attach
Exclusive to the NOVA Comet II Midi Lathe
NOVA 47002 Comet II Versaturn Grinding Wheel Accessory fits the NOVA 46000 Comet II Midi Lathe. This unique, patented world first approach to versatile Midi Lathe design delivers maximum flexibility for the lathe owner, allowing the user to consolidate key wood working and wood turning functions into the single machine, saving space, time and money. The 47002 Comet II Versaturn Grinding Wheel Accessory is quick to lock and unlock into place, it requires the 47000 Comet II Versaturn Coupler Accessory to attach to your NOVA 46000 Comet II Midi Lathe. Once this coupler is in place. you can add the 47002 Comet II Versaturn Grinding Wheel Accessory and other Versaturn Accessories in the range. The Grinding Wheel is a 6-Inch x 3/4-Inch Whitestone Wheel, with outer case, toolrest and eye safety shield. The variable speed adjustment enables you to select just the right speed to grind, without burning the tool edge. Designed by Teknatool International, innovating since 1955. Backed by a full replacement 1-Year warranty.
Tech Specs:
Brand: Nova
Model: 47002
MPN: 47002
UPC: 669762002365
Type: Wheel Lathe W/ Accessories
Item Weight: 4.9 pounds
Product Dimensions: 8.2 x 8 x 5.4 inches
Package Qty.: 1
NOVA Comet II Versaturn Grinding Accessory & NOVA Finger Grind Attachment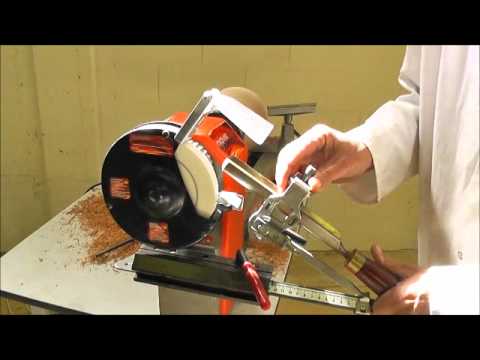 Video will open in a new window
Click Here
for the Nova Chuck and Jaw reference chart.
RELATED ITEMS
Check out the rest of our...
Our Customers Are Saying...