Wilton 10065 ATV All-Terrain Vise Locking Hitch Pin
Wilton 10065 ATV All-Terrain Vise Locking Hitch Pin
Expand all tabs
Collapse into tabs
The 10065 includes:
1x Wilton JNA 250 10065 ATV All-Terrain Vise Locking Hitch Pin
Highlights:
5/8" Diameter
2" Shackle Length
Chrome Plated Corrosion Resistance
Fits Standard 2" Hitch
Two Keys Included
Keep your Wilton ATV All-Terrain vise attached safely and securely with the JNA 250 Locking Hitch Pin. 5/8" diameter and 2" shackle length, 2 keys are included.
Tech Specs:
Brand: Wilton
Model: JNA 250
MPN: 10065
Type: Hitch Pin
Diameter: 5/8"
Shackle Length: 2"
Fits: Stadard 2" Hitch
Construction: Steel
Package Qty.: 1
Wilton JNA 73 10015, JNA 1214 10010 6" ATV All-Terrain Vise Product Video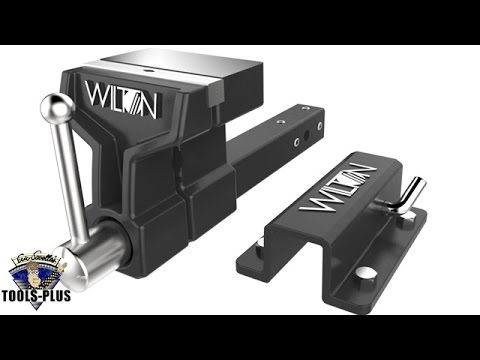 Video will open in a new window
Check out the rest of our...
Our Customers Are Saying...