Wilton 10300 ATV All-Terrain Vise Mounting Bracket
Wilton 10300 ATV All-Terrain Vise Mounting Bracket
Expand all tabs
Collapse into tabs
The 10300 includes:
1x Wilton JNA 583 10300 ATV All-Terrain Vise Mounting Bracket
1x Hitch Pin
Highlights:
Extra mounting bracket for Wilton all terrain vise
Hold vise securely in place through the toughest jobs
Fits a standard 2 In. hitch and includes a locking hitch pin for security
Can be mounted on a bench or trailer for even greater versatility
Keep your Wilton ATV All-Terrain vise attached safely and securely to your vehicle with the JNA 583 ATV Vise Mounting Bracket. Can be mounted on a bench or a trailer for increased versatility and fits a standard 2" hitch.
Tech Specs:
Brand: Wilton
Model: JNA 583
MPN: 10065
UPC: 731325332285
Type: Vise Mounting Bracket
Fits: Stadard 2" Hitch
Construction: Steel
Package Qty.: 1
Wilton JNA 73 10015, JNA 1214 10010 6" ATV All-Terrain Vise Product Video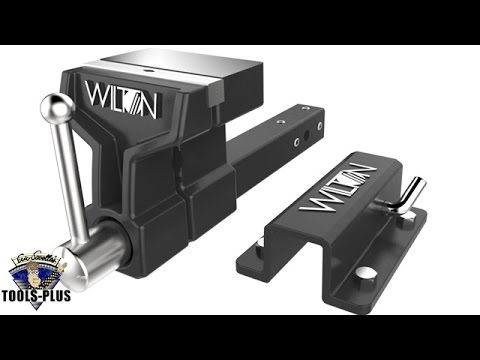 Video will open in a new window
RELATED ITEMS
Check out the rest of our...
Our Customers Are Saying...